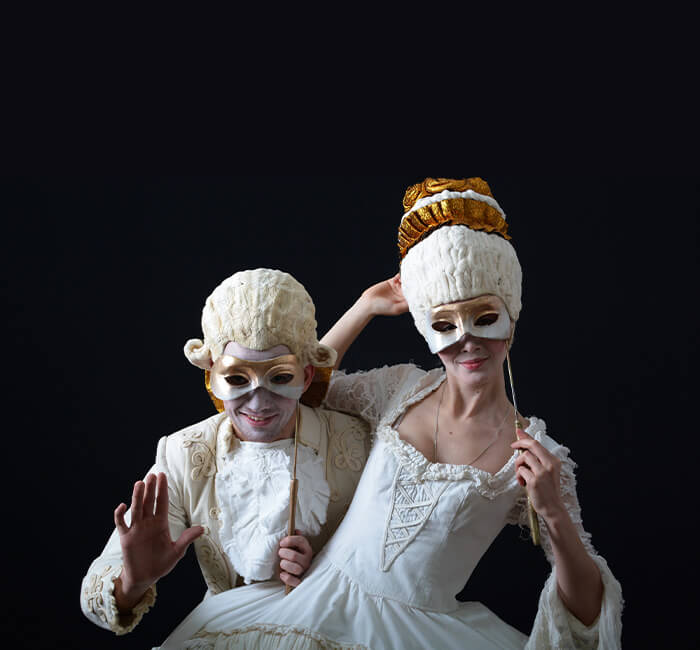 For over a hundred years, wardrobe supervisors have turned to Winzer dry cleaners for fast, reliable, and professional cleaning of their costumes. The show must go on, on time, and with every wardrobe piece in optimal condition. We provide professional costume dry cleaning services for the best shows on Broadway, film, college productions, and even mascot costume cleaning. The dry cleaning experts at Winzer are on everyone's speed dial! We've specialized in providing dependability, pristine cleaning, and the quick turnaround times that a hit Broadway show requires. From intricate period costumes for a cast of hundreds to a casual outfit for a one-man show, Winzer and wardrobe mistresses have been working together for almost over one hundred years. Our goal: to ensure that when the show goes on, the cast is dressed and looking their best!
The same unique sets of skills and expertise that make us the preeminent costume cleaner, enable us to clean the most challenging of mascot costumes that other cleaners shy away from or demand a signed release of responsibility before they'll process it. Know that there is no type of fabric, natural or synthetic, that Winzer cannot clean, treat, and maintain. Be it a shaggy animal mascot sporting long polyester or acrylic fur, or a ten-foot representation of a brontosaurus, you can bring or send it to our team (or we'll arrange to pick it up in the 5-boroughs or Connecticut) to be completely and carefully cleaned. The master staff at Winzer Cleaners specializes in the unusual, the unique, and even the bizarre!  We welcome your challenges – we've got your mascot dry cleaning solution!
Winzer operates 24 hours a day. Our team is ready to be deployed anytime for our clients. If a star's primary costume is stained or damaged before a performance, we'll send someone, or two or more crew members over to resolve the issue immediately, before 'curtain up'! Decade after decade we have become so used to being reliable, that we didn't quite realize how appreciated our efforts have been until recently, that is!
While the time-honored Ernest Winzer founded the dry cleaning establishment that still bears the family name, in 1952 the establishment was purchased by our current owner. Expert dry cleaning and maintenance of even the most delicate Broadway costume has so cemented Winzer's in the Broadway firmament, that in 2018, Broadway gave Winzer Cleaners the recognition its professionalism so richly deserves. The 2018 Tony Honors For Excellence In The Theatre was created just for Winzer Cleaners, who have worked side by side to ensure that when the curtain goes up that every costume item is in like-new condition. Winzer Cleaners oversees a team of 20 dry cleaning and wardrobe craftspeople who can capably handle one mascot costume or hundreds of costume pieces from an epic production. Today as in yesteryear, Winzer Cleaners' goal has been to provide premier costume dry cleaning services and mascot costume cleaning not just for opening night, but for the full-run of every show and client we serve!
Contact us today to learn more!