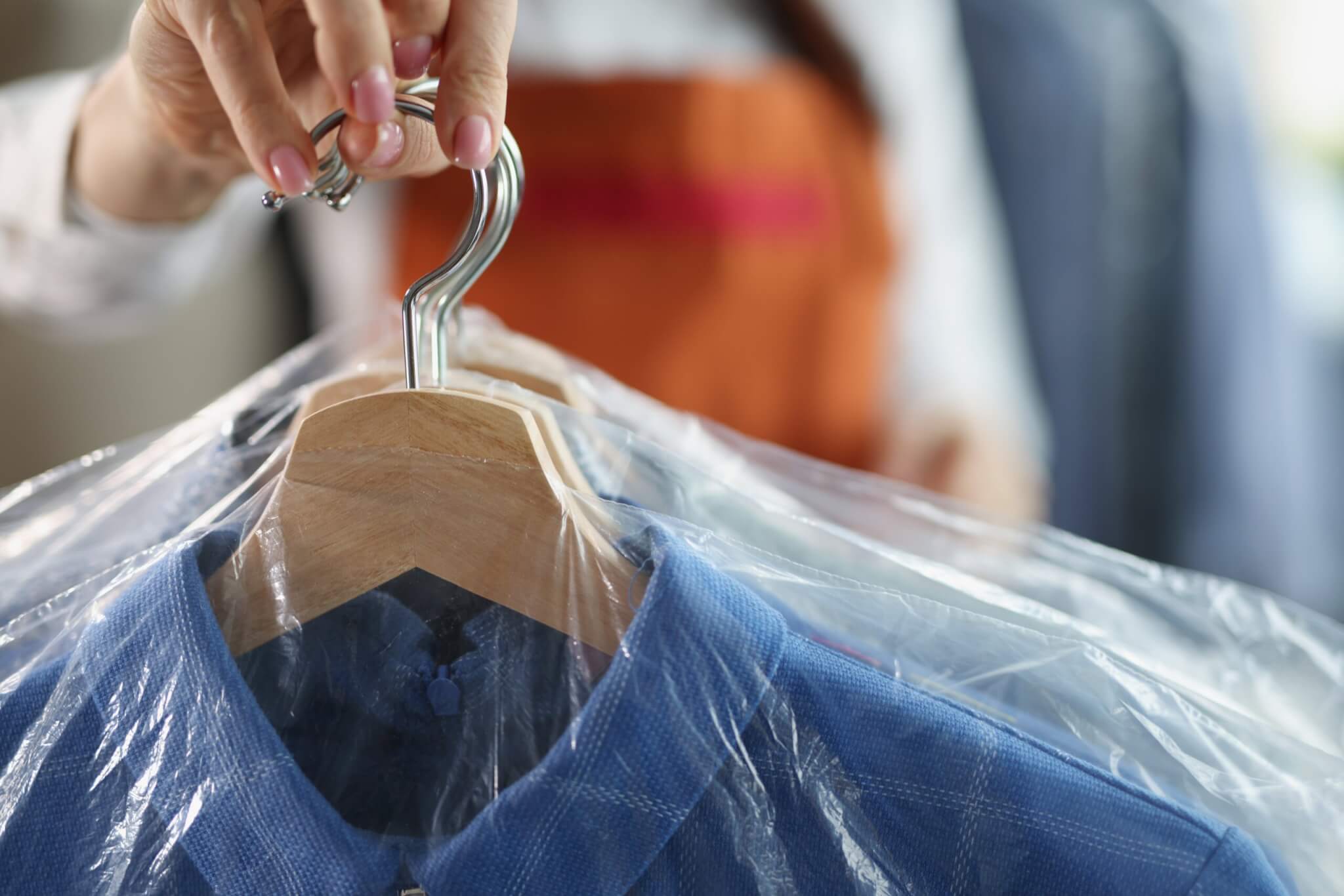 The best answer to that question is, "Is looking your best at all times important to you, your business, and your career?" For most of our urban customers, that answer is "Yes!" Actually, it is a bit of a trick question, as there are two sound reasons for dry cleaning your clothing. The first is to preserve and extend the wearable life of your investment clothing. The second reason to locate the best dry cleaner in NYC is to support your personal image. For busy career-oriented individuals, appearances matter. In many professions, perception is confused with reality. How we appear to others in our chosen field is how we are assessed, ranked, and valued. Therefore, it is especially important to look one's best at all times. Only dry cleaning your garments provides the wearer with the polished appearance of someone who is a person of stature in their industry.
There are those who believe that washing clothing in a machine, then drying the same garments is an effective way to remove dirt, stains, and soil. It actually wreaks havoc on even the strongest fibers, and with each washing, the colors will lift. In a short time, the garment will look faded and worn. Clothes dryers can reach temperatures that are not recommended for all fabrics and can cause both shrinkage and even scorching. Then the garment is ruined. Some fabrics, such as silk, are not suitable for this process as they will be destroyed by agitation and tumbling actions. Instead, the modern dry cleaning processes employed by the cleaning professionals at Winzer Cleaners will restore each garment to near original condition, all while maintaining its fabric's integrity, and luster, and without any degree of color fade.
As a leading dry cleaner in NYC, Winzer Cleaners experts know that there are numerous benefits to having your clothing dry cleaned. These include:
Many items of quality clothing, especially bespoke suiting, are expressly labeled as "dry clean only".
Today's dry cleaning processes are actually very gentle on both clothing items and the wearer's skin. In fact, dry cleaning your clothing is ideal for those with sensitive skin.
Dry cleaning extends the garment's wearable life as it is gentle on fabrics and embellishments.
Dry cleaning processes remove stains far more effectively than washing. In addition to removing even difficult stains such as red wine, the process also removes odors very effectively, leaving garments smelling fresh as well as looking crisp.
Convenience: dry cleaning is a service that is performed for our clients. Winzer Cleaners can arrange the pickup and delivery of your clothing items upon your request.
There are those who consider dry cleaning to be an unnecessary expense. However, upon reviewing the positive aspects of this method of cleaning and maintaining your wardrobe as well as establishing and projecting your desired professional public image, it is clear that at Winzer, as the finest dry cleaner in NYC, dry cleaning your wardrobe is money that is very well spent. To learn more, or to arrange for a pickup, contact our dry cleaning experts today! In addition to your wardrobing needs, we also dry clean draperies and home furnishings. Be sure to ask us about it!