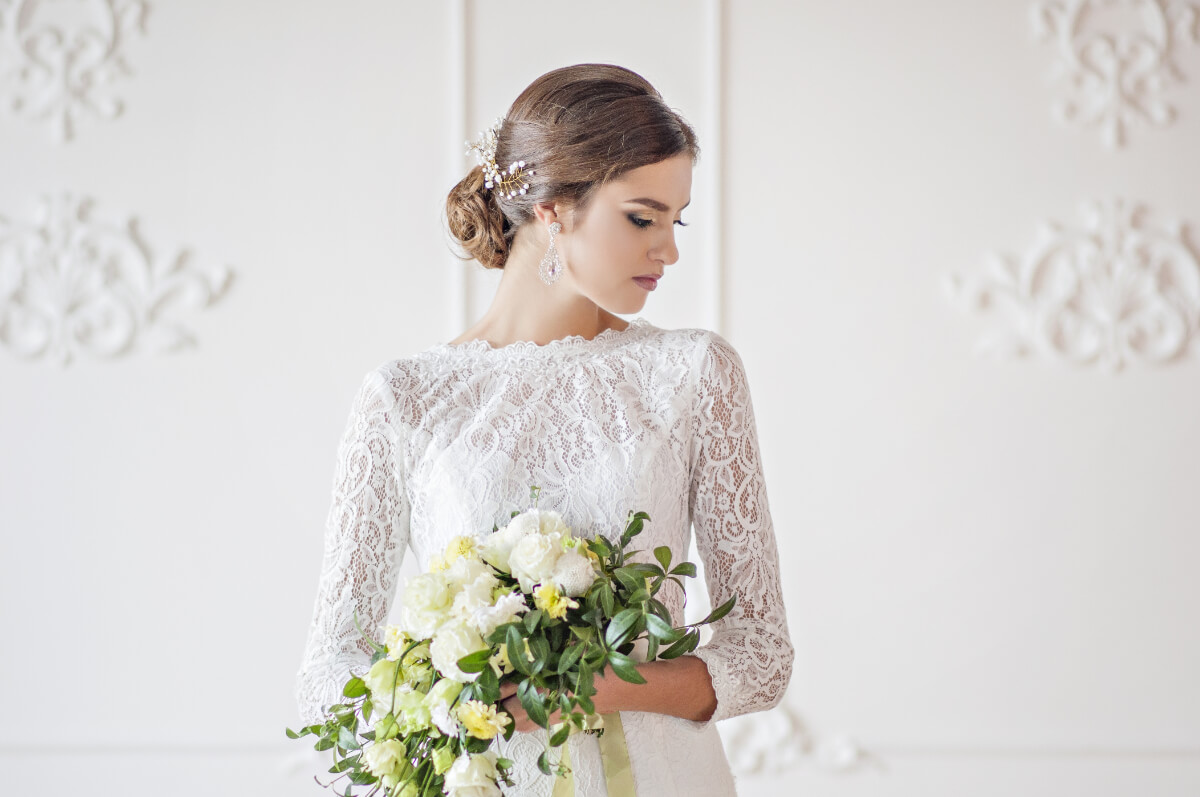 There are a number of scenarios that prompt brides to wonder if it is too late to preserve their wedding dress. Often, in the rush that follows the ceremony, wedding finery is all but forgotten. Perhaps after the honeymoon, your bridal gown was dry cleaned, then hung in a disused closet, enrobed in a zippered plastic cover. Now, as you consider a vow renewal ceremony and want to wear your gown once again, you see that over the past decade, your once crisp, pure white gown appears to have yellowed. For yet another bride, as her nuptials approach, there is the hope that she, like her mother before her, will wear her family's cherished heirloom -her grandmother's chantilly-lace Schaparelli original. To answer the title question, there is an ideal time, but no wrong time. Before you Google "wedding dress preservation NYC", stop and think about it. What dry cleaner has served your family well for several generations? And who better to entrust with the preservation of your gown than Winzer Dry Cleaners?
Ideally, a wedding gown should be preserved within 6 weeks of your ceremony. Also, that bridal gown preservation should be preceded by a professional dry cleaning or, should the gown's condition and fabric warrant, by hand laundering, again, by seasoned experts. After 6 months in an unpreserved state, a wedding gown will start to yellow. Cleaning the gown will address any stains or grime which may have gone unnoticed during the photo session as well as at the reception. Outdoor photos yield breathtaking results, but muddy soil can easily adhere to the hem of your garment. That champagne toast may have spilled over onto your dress, and now there is a set-in stain. The careful attention that Winzer's team lavishes on every wedding gown we receive for cleaning and preservation will make a huge difference in the outcome. We access each dress upon its arrival to determine the best course of action. The longer a dress has been stored prior to being preserved, however, may require a lengthy restoration service, especially if your gown was stored in a plastic bag.
Over time, plastic bags emit off-gasses, which turn your gown progressively yellow. Another mistake that some brides make is storing their gowns in a non-acid-free cardboard box. This can cause fabric "scorching" where your gown's fibers come in contact with the chemicals the box produces as it degrades over time. However, today's dry cleaning/laundering and 'reclamation' as performed by Winzer's wedding gown preservationists, can return most wedding finery back to its original luster and brilliant white tint. Do not wait a moment longer. Bypass searching online for "wedding dress preservation NYC", and contact Winzer Cleaners today. You may arrange for our fleet to pick up your gown, mail it to our premises, or bring it in for a consultation. Allow Winzer's professionals to restore and preserve your proudest memento of your wedding day. Contact our representatives to discuss your requirements, so we can make our recommendations.
Schedule your consultation today!