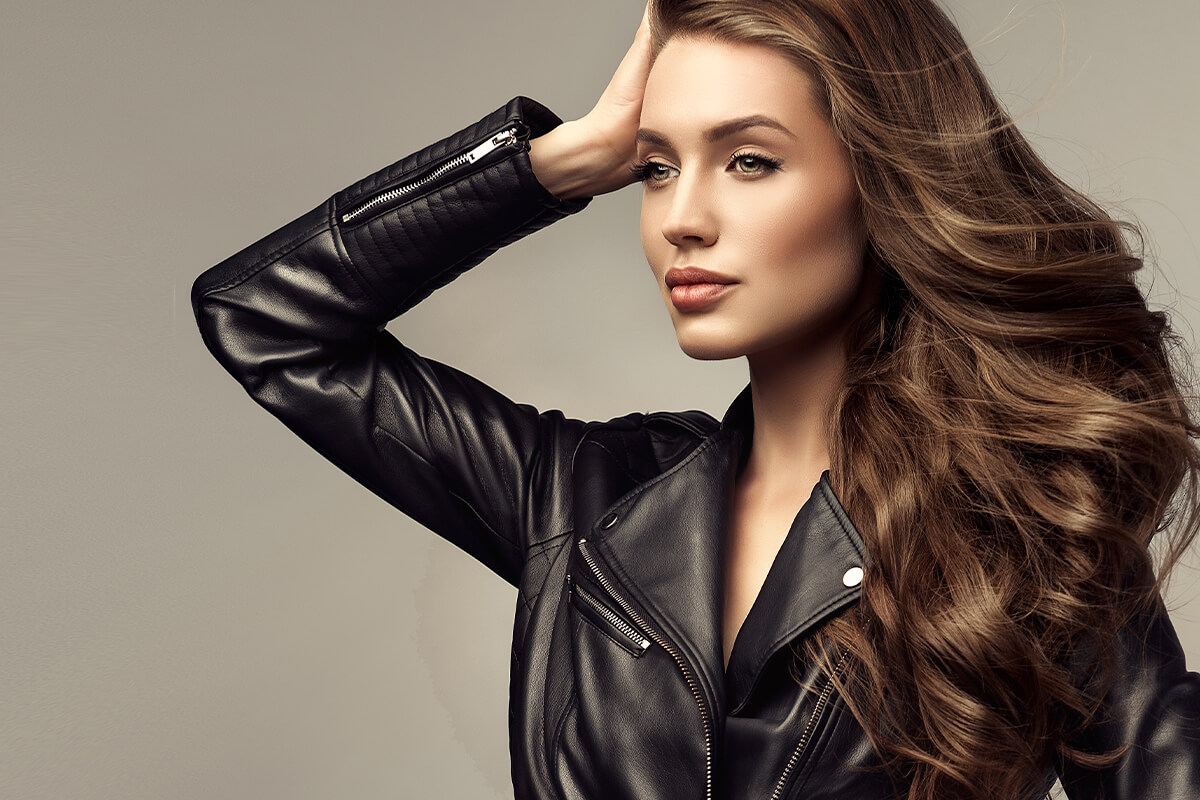 One of the most durable types of outerwear, leather clothing has been worn since prehistoric times. Bone tools dating to 120,000 years ago were designed just for the production of animal-based clothing. Today, leather is not only one of the most durable materials available but also one of the most luxurious. A quality leather jacket can cost thousands of dollars, while more utilitarian, and even vintage leathers, are well within anyone's budget. Regardless of cost, most leather jackets are considered investment or trophy wardrobe pieces, worthy of routine maintenance to preserve the hide and extend the garment's wearable life. Leather jackets are meant to be dry cleaned, however, the local cleaner at the strip mall is probably not the best place to bring your leather jacket for dry cleaning. For an optimal outcome, and season after season of continued wear, bring that leather jacket that puts a swag in your step to Winzer Cleaners. We're the pros who have over 100 years of experience cleaning Broadway show costumes. And decades of providing expert advice and service as the leather dry cleaner of choice to New Yorkers with investment and/or designer wardrobes.
What can you expect when you bring your treasured jacket or coat to Winzer Cleaners? To our professionals, leather dry cleaning is an art. First, we will make a careful and complete assessment. Next, we'll note what type of skin your garment is made from – lamb, sheep, cow, or pig. Then we'll review the finish – is it smooth, pebbled, or suede? Are any repairs necessary?  No leather dry cleaner worthy of the title should ever clean a garment that requires repairs. We'll mend linings, sew buttons, replace findings, and whatever is required, our experts can handle it deftly and completely. If the hide has been dyed, any stains will be assessed, as well as checked for color fastness. Again, any restoration work will be completed before the leather dry cleaning process begins.
As previously stated, leather dry cleaning is an art, and Winzer Cleaners' experts are masters of the craft. However, not every garment, especially vintage or heirloom pieces, can be restored to like-new condition. And if you were caught in a downpour while wearing your jacket, we will be completely transparent as to what can and cannot be accomplished. That said, we know, as the leather dry cleaners that New Yorkers have been bringing their furs, shearlings, and leathers to for over 100 years, that every consideration will be shown in the leather dry cleaning of your clothing, regardless of its age, or original cost. We know that to you, your Harley Davidson motorcycle jacket from the 1950s is priceless. Rest assured, it will receive the same care and consideration as another patron's butter-soft, embroidered lamb leather, Alexander McQueen finery from Bergdorf's.
For the designer pieces, or those lucky thrift shop finds you want to wear forever, the best place to bring any clothing for leather jacket dry cleaning is Winzer Cleaners.
Give us a call to arrange for pickup or bring your pieces in for our experts to assess. Call today!